After an uproar, the Troubled Waters film I blogged about a few days ago is back on, according to the University of Minnesota officials, who all seem to be playing with a different playbook and set of rules as the reasons and rationale seem to change daily after a PR director stopped the release of the film.  Does every work of literature, poetry, film, publication, brochure, theatre production now require the imprimatur of the head PR person, or just those that she disagrees with?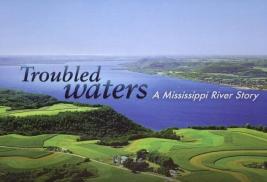 Many questions remain – like how the head of PR at the university stops the film, and then is unavailable/unwilling to comment during the week the uproar rages in the newspapers while the University President is in Morocco (I'm sure there's a good reason for the President of the University of Minnesota to be in Morocco during the first weeks of the new academic year!)
So this situation violates two "Intro to PR" principles. First, by disappearing while the story broke and unfolded – the "U" let others define the story by their lack of response and absence of the PR person not making statements, in this case for many days. Secondly, there is no better way to bring public notice to something you want hidden than to ban it and have ensuing firestorm bring the item to everyone's attention, rather than just the few academics who might have otherwise seen it. The university is now adding additional screenings to accommodate a much higher anticipated audience than the film might have otherwise had!